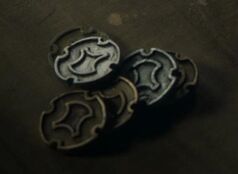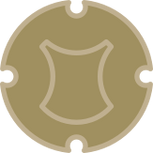 Terras are the trading currency of Terra Nova.
In "Instinct", Josh sees a guitar he wants to buy, but Casey Durwin says it costs 60 terras. Skye tells Josh that 60 terras is considered a lot of money which makes him reconsider buying the guitar. Later, Skye bets him 60 terras that they won't survive the pterosaur attack.
In "Occupation-Resistance", Lucas gives Josh a terra after he found out about Kara's death, and tells Josh to buy a new friend.