Remember the equations that Lucas drew on the rocks in the Cave Creek? SoyDiseñador, a graphical designer from Spain, made three pieces of nice artwork about them: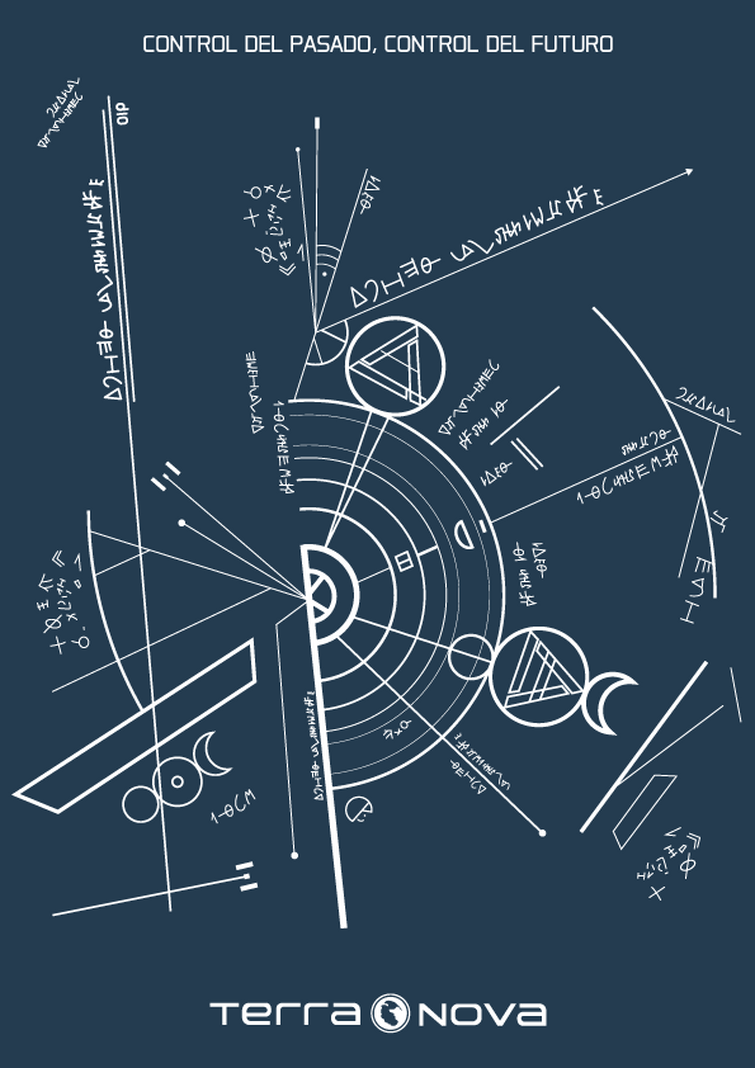 He writes: "Un pequeño homenaje a la serie Terra Nova, un viaje corto pero intenso hacia el Jurásico. Un mundo en el pasado que siempre alberga peligros y esperanza, con una historia que merecía la pena contar."
"A small tribute to the Terra Nova series, a short but intense journey to the Jurassic. A world in the past that always harbours danger and hope, with a story worth telling."
Tell him you like it.